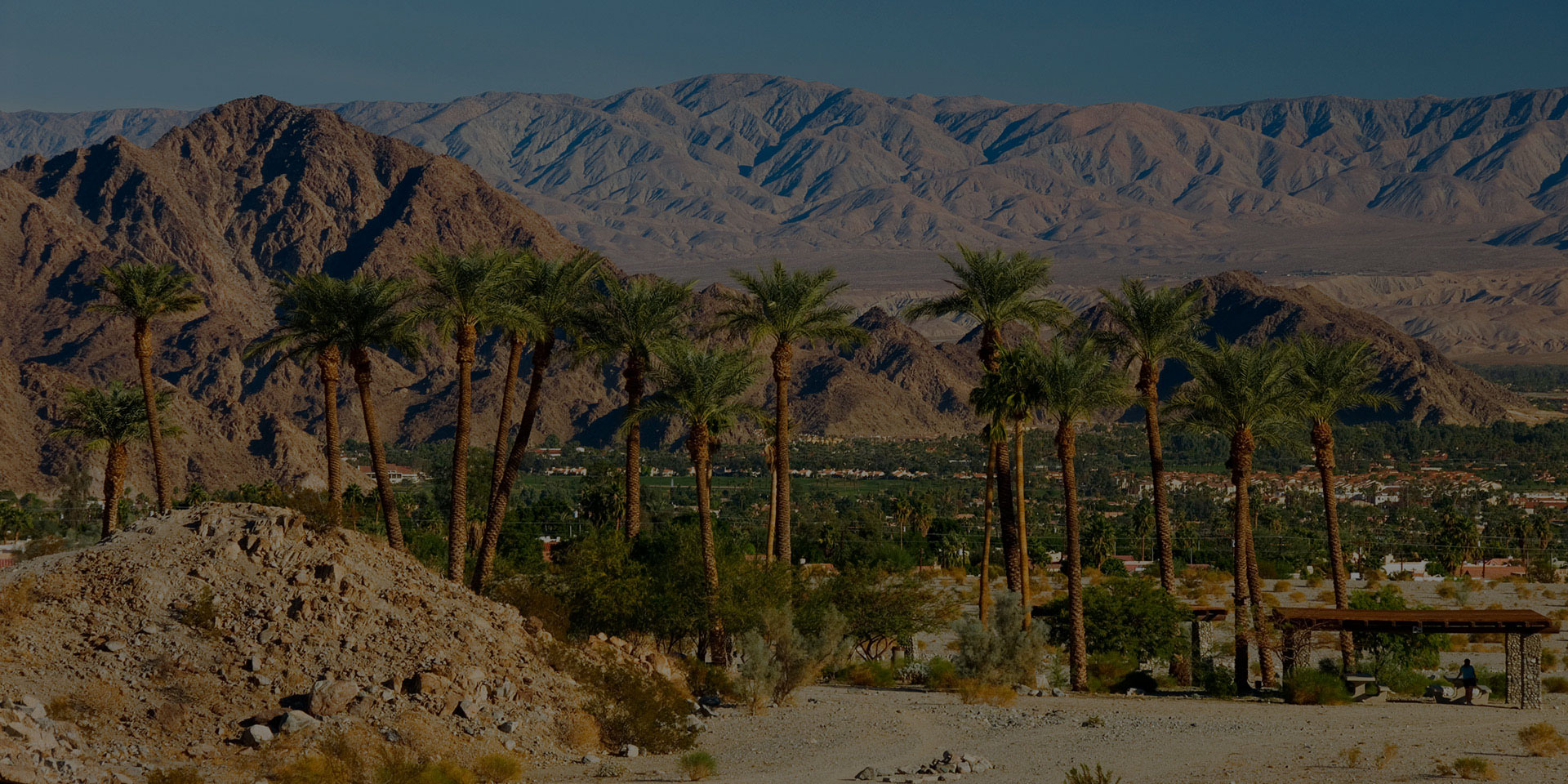 Below you'll find a list of insider tips, restaurants, and activities as chosen by actual locals.
Tips and Tricks
These helpful tips and tricks will help you get the most of your stay with us.
Buy your tramway tickets RIGHT NOW!
The tramway tickets can sell out weeks in advance depending on the season, and it's really a must-do when you come to the area.
Link to Purchase Tickets
You probably want the pool heat.
The pool temperature is usually an average of the highest and lowest temperature of the day. So, if the high is 90 and the low is 60, the pool is probably going to be around 75 degrees. Most people generally like the pool temp around 85-88 to be comfortable.
Restaurants
---
There are a LOT of really great restaurants in the area, but these are some of our favorites.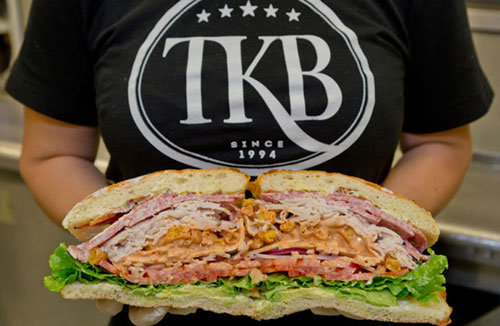 TKB Bakery & Deli
45334 Golf Center Pkwy
Indio, CA 92201
1.3 miles away
Google Maps
This is absolutely the best place to get coffee, pastries, beer and sandwiches in the area, maybe even the nation! In fact, it was voted Americas #1 Restaurant in 2018 by Yelp!
Link to 2018 Yelp Best Restaurant List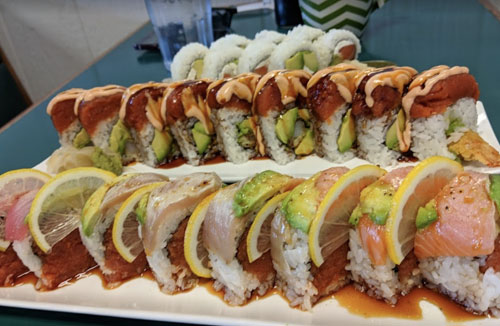 Sushi Bento
82280 CA-111
Indio, CA 92201
1.8 miles away
Google Maps
Not a fancy place, but really great sushi at a really great price, and the rolls are THIIICK. They don't skimp on quantity or quality. Try the mango roll, chefs special, and popcorn roll. Bring your appetite.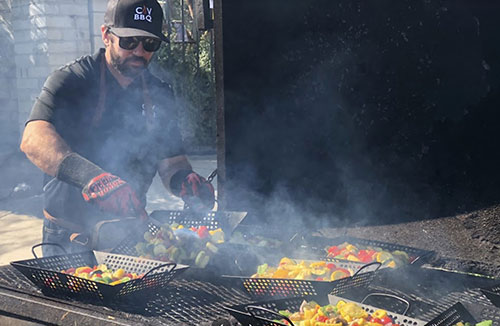 CV BBQ
83214 Requa Ave
Indio, CA 92201
1.3 miles away
Google Maps
The best BBQ in the Coachella Valley, hands down. Try the brisket, beef ribs, and by some sort of black magic they do, even the grilled vegetables are delicious.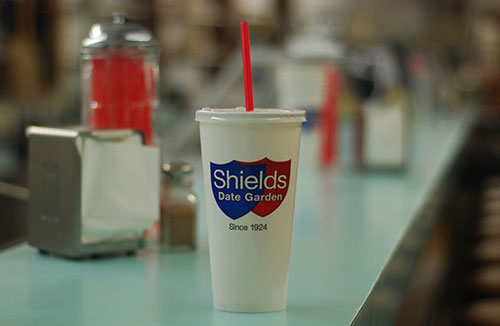 The Cafe at Shields
80225 US Hwy 111
Indio, CA 92201
3.5 miles away
Google Maps
The date shake...omg. The first time I tried it I didn't know what to think, it tasted slightly like a chocolate shake...but you'll find yourself finishing the whole thing before you know it. Canned pickles are good too, but they're NO JOKE SPICY.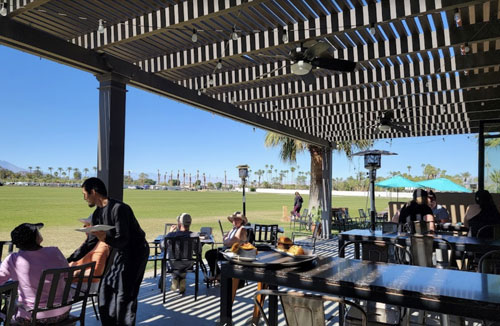 The Cantina
50-950 Madison St
Indio, CA 92201
3.9 miles away
Google Maps
Located in the El Dorado Polo Club, this place boasts incredible mountain views, and great drinks and food all at a reasonable price. The chicken sandwich is incredible (and massive).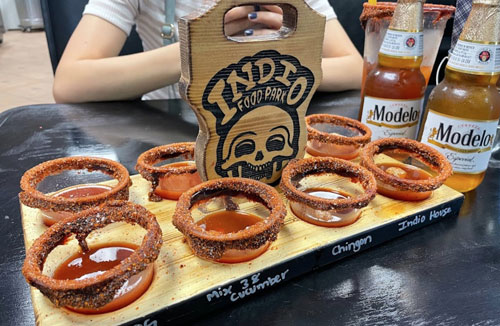 Indio Food Park
82868 Miles Ave
Indio, CA 92201
1.7 miles away
Google Maps
Oh man...this is the spot to go if you're having a "cheat day". Try a chavela flight, bbq pork fries, or any of the nachos or hot dog variations, you can't really go wrong.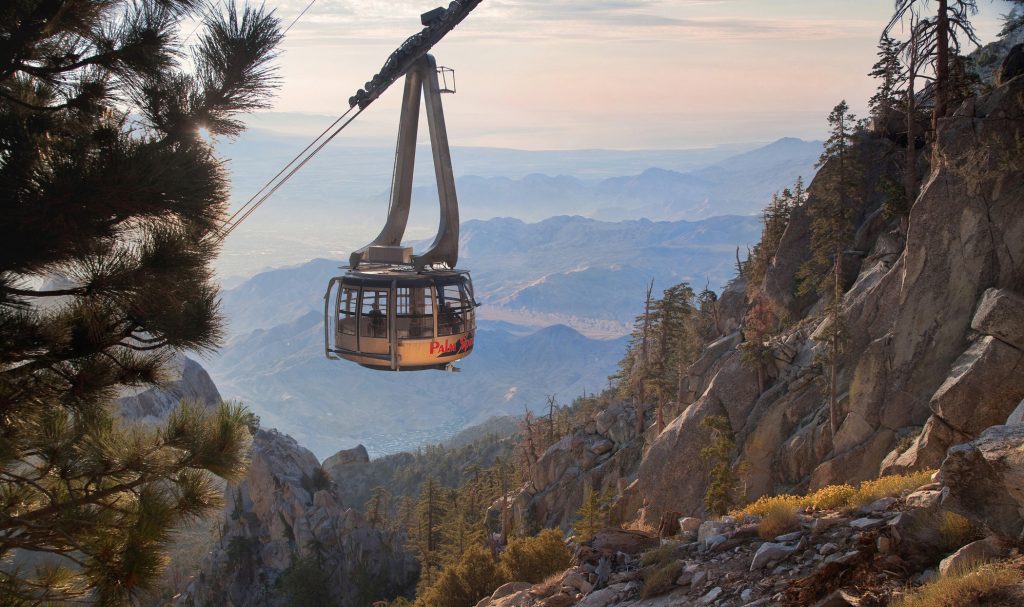 Palm Springs Aerial Tramway
---
The Palm Springs Aerial Tramway—the world's largest rotating tram car—travels over two-and-one-half miles along the breathtaking cliffs of Chino Canyon, transporting riders to the pristine wilderness of the Mt. San Jacinto State Park. During your approximately ten-minute journey, tram cars rotate slowly, offering picturesque and spectacular vistas of the valley floor below. Once you reach the Mountain Station—elevation 8,516 feet—enjoy two restaurants, observation decks, natural history museum, two documentary theaters, gift shop and over 50 miles of hiking trails.
Palm Desert Aquatic Center
---
Splash into year-round fun at the Palm Desert Aquatic Center featuring three pools, multiple slides, diving boards, and a variety of play features designed to delight water lovers of all ages. All or part of the 8-acre facility can be rented for private parties, corporate events, swimming competitions, and other special occasions.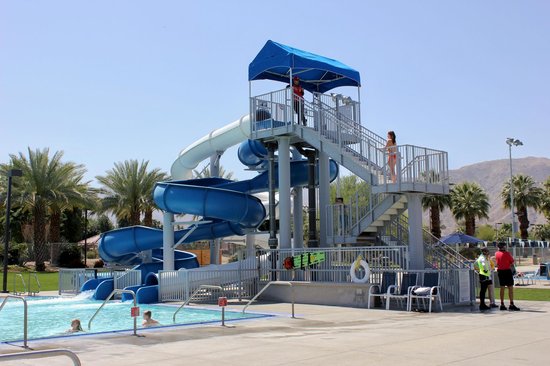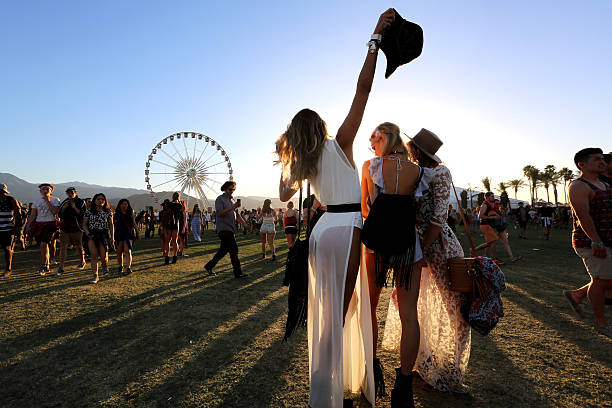 Coachella & Stagecoach
---
Although Coachella's roots are all about music, it's become way more expansive than that in recent years. It features art installations and has also become a major fashion hotspot for bohemian-inspired styles. It's also packed with celebrities, from the artists who are performing to stars who just want to hang out. A-listers like Kendall Jenner, Jared Leto, Leonardo DiCaprio, and more are spotted there almost every year.
Shields Date Garden
---
Where else to see the 10 minute video on "Romance and Sex Life of the Date Palm," except in the gift shop of Shields' Date Farm? Dates are a labor intensive crop brought to the Coachella Valley in 1890. This may have been the original Shields Date Farm, but now it is labeled palm and citrus gardens (free to walk in them with a meal receipt), good cafe (see separate TripAdvisor reviews) and gift shop with soda fountain, where you buy your excellent date shake. (We were skeptics, too, and became believers.)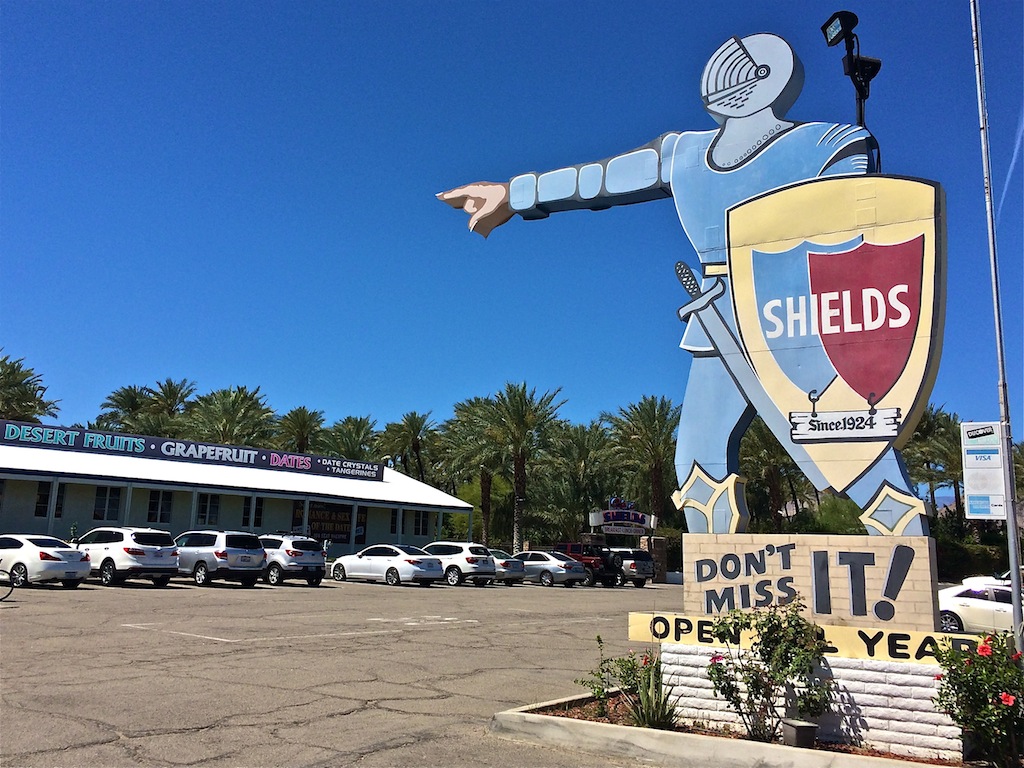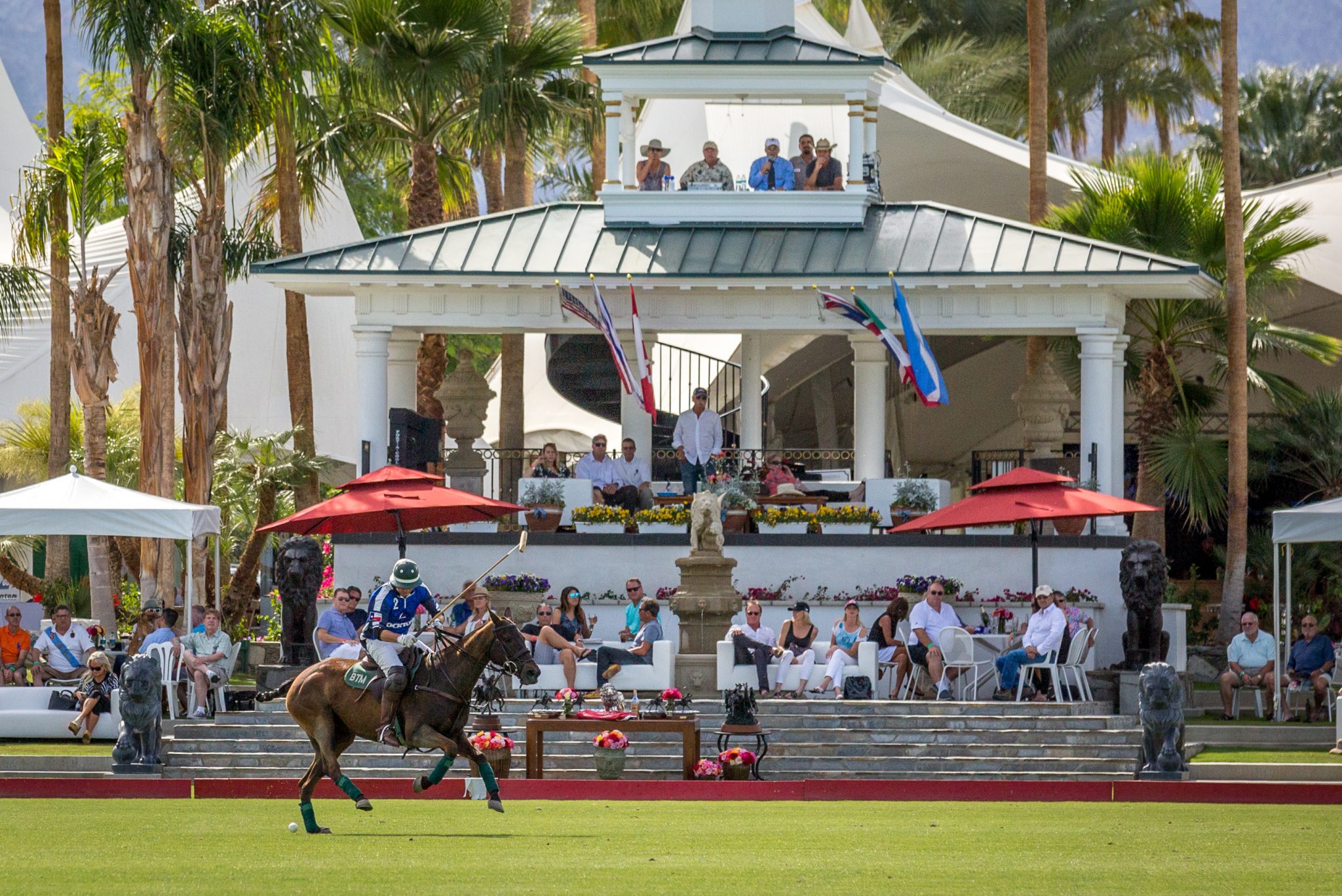 Empire Polo Club
---
Established in 1987, Empire Polo Club has been an intricate part of polo history here in the California desert. Empire Polo Club has put together a fun polo season filled with competitive polo tournaments, parties and many opportunities to meet new people.